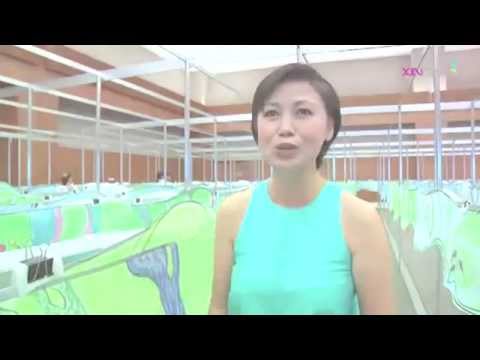 Edmund Chen"s Longest Drawing Guinness World Record Compiled
My Little Red Dot Book Launch by Edmund Chen
My Little Red Dot Book Launch
"We believe that letter-writing doesn"t have to be a lost art.When a letter is written, something go
Edmund wrote a letter to Yixin
之财给女儿
Edmund Chen's Daughter Talks About Her Father
一心给爸爸
Ah Cai La Kopi Trailer
Hosted by Edmund Chen, top celebrities and professionals share their personal experiences
Magia Short Clip
Protect the endangered pandas
Ah Cai La Kopi Season 1
World's Longest Drawing
Guinness World Record for the longest drawing
https://ectv.sg/wp-content/uploads/2015/07/longest_drawing.jpg
Friends of My Little Red Dot
World Longest Drawing
ECTV thanked partners for their generous support for the Guinness World Record Longest Drawing by An Individual. ITE is a strategic partner for this record-breaking activity, an authentic learning project for our students.
Watch Our Videos Now »
Ah Cai La Kopi (ACLK) is an all-new multilingual infotainment talk-show conceptualised, produced and hosted by Edmund Chen that top celebrities, famous faces, award winning sports personalities and entrepreneurs are invited to provide their profiles and related information as well as to share their views, opinions and comments on their personal journeys and experiences.
Latest Happenings on Facebook
第一次和女儿一起设计蛋糕的糖衣。这个过程是绝对难忘的。
#TheIcingRoom #bonding #Creative #love ... See MoreSee Less